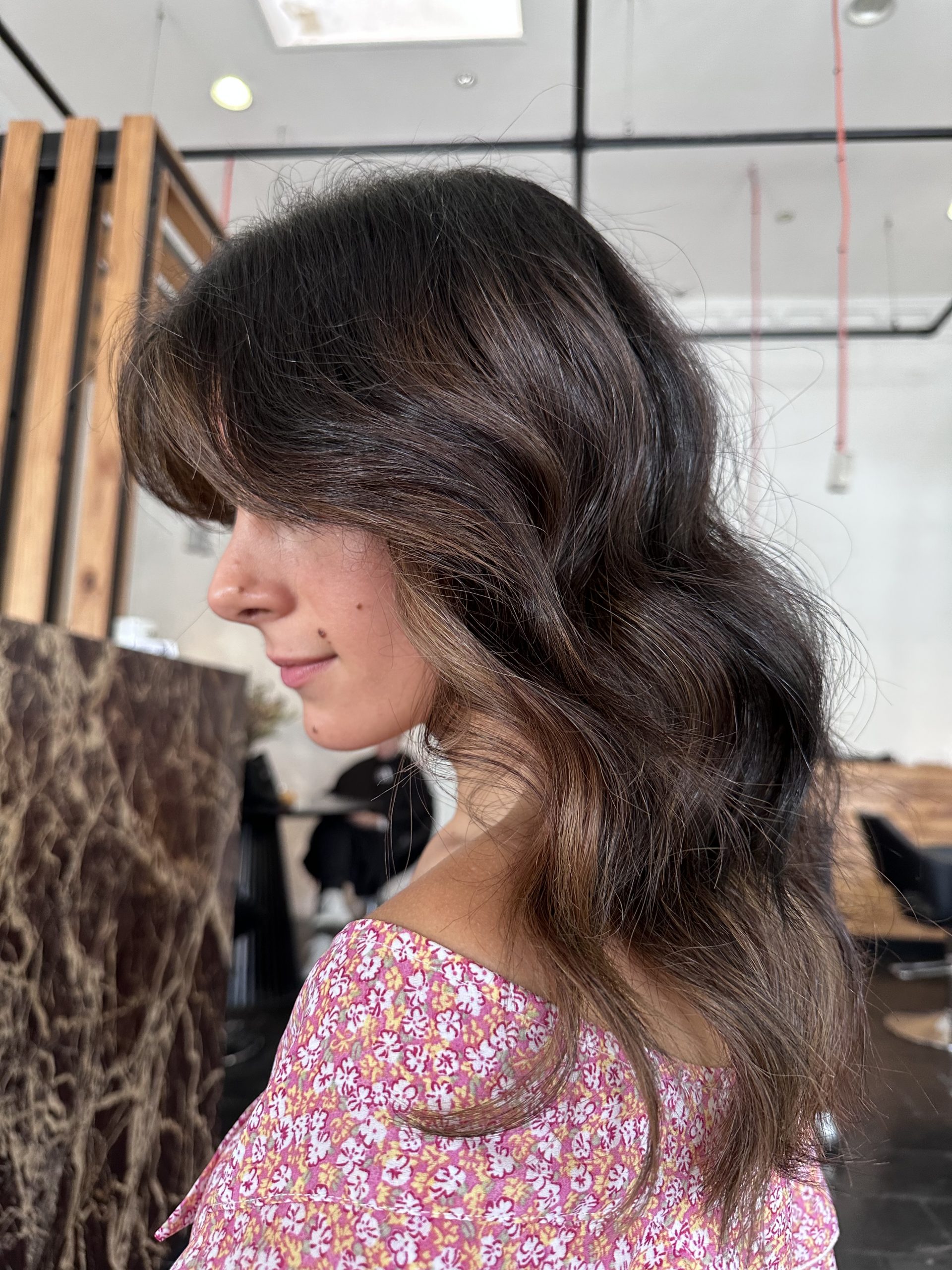 06 Jul

Embrace A Dark Change For Winter

As the temperatures drop and the days grow shorter, the winter season brings with it a desire for change and renewal. One excellent way to embrace the winter vibes is by transitioning to a darker hair colour. Whether you're a platinum blonde, a natural blonde, or a fiery redhead, going richer for winter is exactly what most of us need during these colder months. Below is a few reasons why we love our dark bases. 
Enhanced Warmth and Comfort: As we swap our summer wardrobe for layers and thicker fabrics, transitioning to a darker hair colour can evoke a sense of warmth and comfort. Darker shades, such as rich chocolates, deep chestnuts, or velvety blacks, have an inherently cosy and inviting feel. Darker manes are usually shinier than our blondies to. These colours look great as one solid colour or our stylists can combine the two, and paint some balayage pieces to break it up if you are nervous about a big change.
A Flawless Match for Winter Fashion: Winter fashion trends often revolve around deeper, more subdued hues, making darker hair colours a perfect match. Imagine yourself in a stunning emerald green turtle neck knit or a chic brown coat with a dark, striking hair colour.
Low Maintenance: Most darker hair colours will require less frequent touch-ups than lightening services, meaning you will spend less time at the salon and is more cost effective. Our stylists can mix you an Evo fab pro personalised treatment to take home, and maintain your rich hair colours allowing you to stretch out the time between salon visits without sacrificing style or budget.
A Youthful Glow: Darker hair colours can have a transformative effect on your overall appearance, giving you a radiant and youthful glow. Our hair specialists can help you find the perfect depth and tone to complement your features. The darker colours can make your features pop and draw attention to your eyes and complexion. It's a great way to freshen up your look and combat the dullness that winter can sometimes bring. Your stylist at Fon Salon will create a specialised look with our gentle and odourless hair products from the Davines range.
Embracing a darker hair colour for winter offers numerous benefits, from adding warmth and shine to seamlessly blending with fashion trends. The low-maintenance aspect and shinier hair are two reasons why most of our clients consider this change. By choosing a darker hair colour, you'll not only enhance your style but embrace the beauty of the season and glow with a renewed sense of confidence.
If you're contemplating a change this winter book your complimentary 15 minute consultation with Adelaide's top hair specialists here