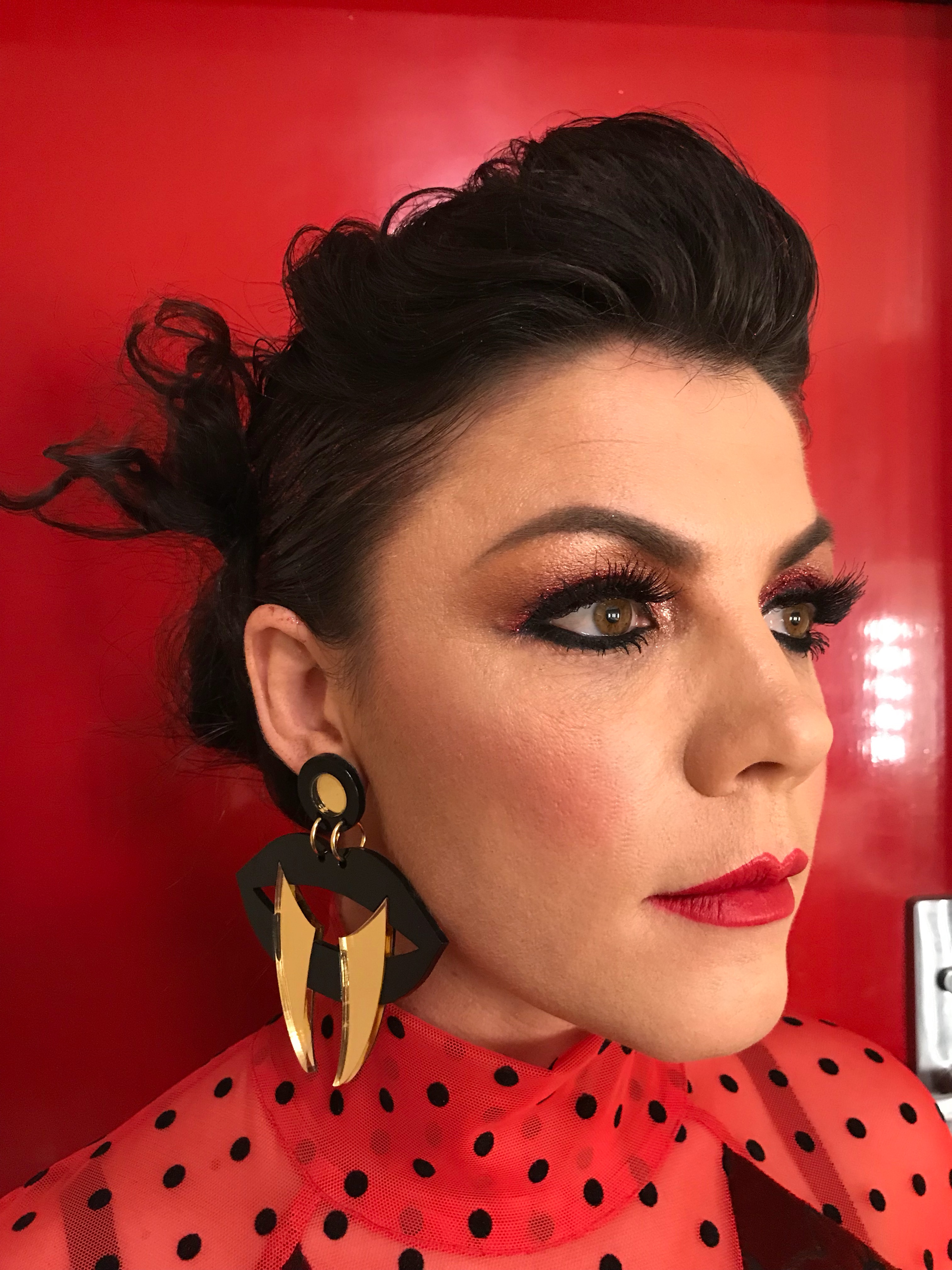 16 Jul

FÖN does Em Rusciano

When FÖN was asked to style Em Rusciano's hair, Alex quickly realised she had met her spirit animal.

Alex created a glam/punk rock look for the one-night-only performance of Em's one-woman show, Difficult Woman.

"I added extensions for length and fullness, as she has short hair like me but wanted a different look for on stage," Alex explained.

Alex also used a Davines gel and serum mixed together to use as a base for red glitter to stick to, which tied in with Em's red shimmer eye makeup painted by Millie Herd.

Em's two outfits for the show were incredible. First up was a red skin tight jumpsuit with black polka dots made by Edgeley paired with Doodad and Fandango earrings. Second was a red sequinned number that had a detachable hoop skirt created by Perth Drag Queens.

We were lucky enough to stay back and watch the show. Em is beyond hilarious and – WOW! – what a powerful voice she has. Our favourite part of the night was when she had her parents up on stage dancing to Stevie Wonder's 'Do I Do'.

The Advertiser put it perfectly: "no censors, no apologies and absolutely no holding back. And it makes for one hell of a show."

If you get the chance to see Em's show, DO IT.

FÖN loves you, Em!