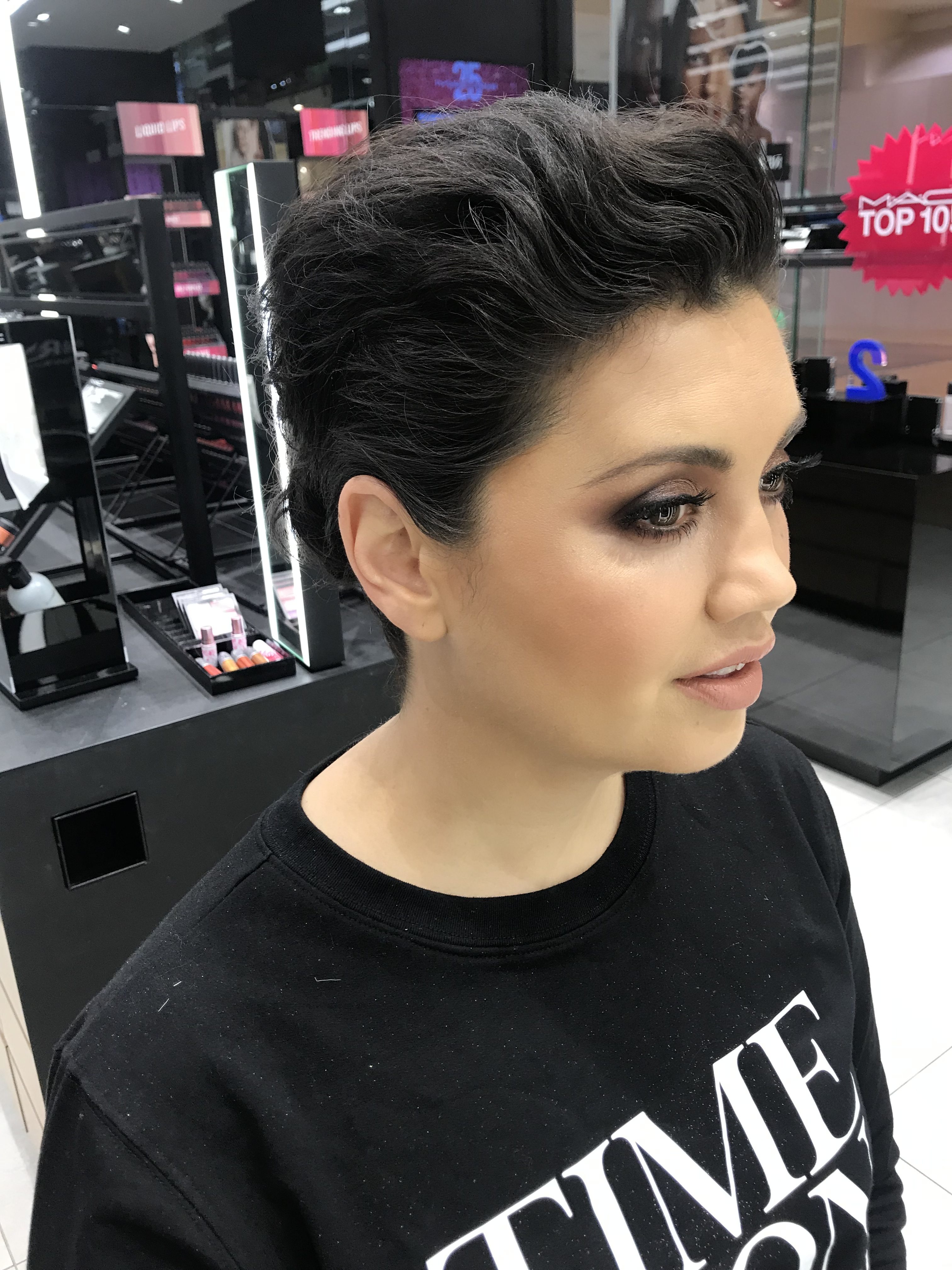 30 Jan

Fon's favourite summer upstyles 2021
Summertime is upon us and so are weddings, Fringe festival, engagements and other social calendar events. We know how hot it can get and our team don't want you to struggle at home attempting your own hairstyles. Our styling gurus have put together their top 3 up styles for this season.
We understand effortless hair but we don't want you leaving the house looking messy! So leave the hair stuff to us and you just enjoy the good times and beautiful weather.
Look #1 'Short Hair Bob Knot'
Alex (in the middle) has short bob hair. Just because hair is short it doesn't mean you can't try exciting new hairstyles, you just need a great stylist! This style took me 30mins to create but her hair was already clean and dry ready to begin. You can book something similar here under our 'express upstyle'

Look #2 'The Power Pony' 
This Look is perfect for a wedding or a special event. It can work for any hair longer then your shoulders. We used some Davines dry shampoo (hair refresher) to clean the hair before working the hair up. The roots need to be gritty but not too dirty that it looks oily (much easier to leave this to the pros) , I then backcombed the roots to create the perfect shape that worked with the clients jawline and features. Lastly secured the pony with a hair tie and covered it with some of the remaining 'tail' (exposed hair ties aren't very formal) leaving some hair around the face out to soften.
The hair was curled when it was all up and finished off with some Davines medium hold hairspray. The Power Pony can be created in 30mins – 1hr depending on thickness and length.

Look #3 'Effortless Chignon'
The brief for this one was messy but structured. Waved the hair with a GHD soft curler, this is our favourite tool that you can also purchase in salon. Next sprayed textured the hair with 'dry texturizer' and pinned where needed to secure. To add volume to this fine hair we used 'texturising dust' which is our go to product when styling.