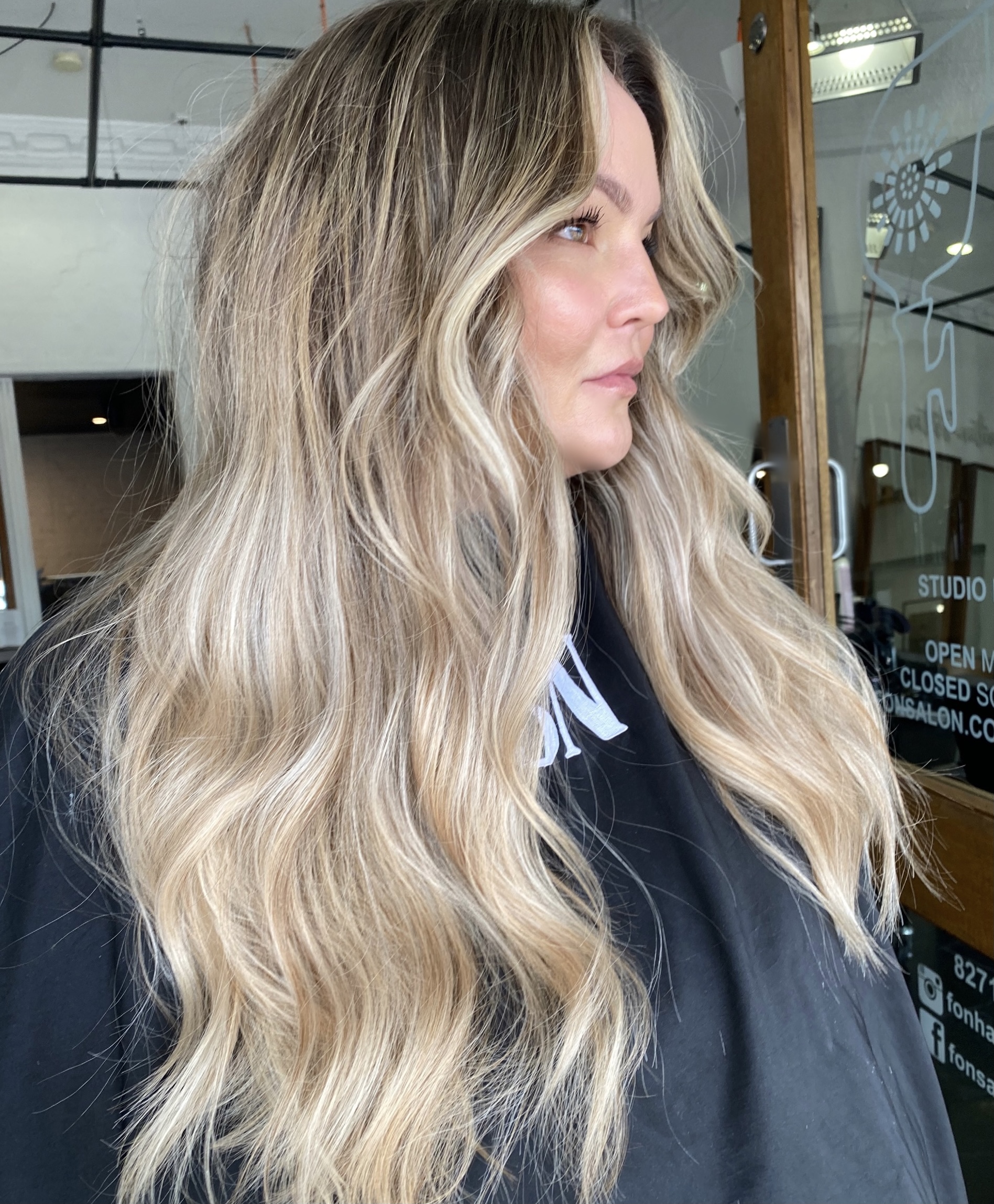 28 Apr

Keratin Smoothing Treatment

Have you got dry and frizzy hair? Do you struggle to style your hair well without the help from a professional? 

We have a solution for you – A Keratin Smoothing Treatment

What is it?

Keratin Smoothing renews and transforms all hair types into silky, soft, shiny hair for months, depending on how frequently you wash your hair. This is not a 'Chemical Straightening' service and will not disrupt your natural curl, Keratin will only smooth the curl making it easier for you to manage at home.

The treatment will eliminate frizz, repel humidity, speed up your blow dry and ironing at home. You can either leave your hair natural or Straightening of curls is a breeze with a blow dryer & brush or flat iron. The smoothing effect of Keratin is greatly enhanced by using heat when styling at home.

What is the process?

The process takes about 2-3 hours. It has to be completed either 10 days before OR 10 days after a colour service. It will significantly improve the strength and elasticity of the hair and ensure the highest level of smoothing and repair immediately where it's needed most.

Is it safe for highlighted,bleached,grey or damaged hair?

It can be used on any type of hair, as long as it can withstand the heat of the iron during the treatment. Clients with breakage or severely damaged hair should consult with their Stylist about a repair regime prior to receiving the service.

What maintenance is involved?

Most of our clients will refresh the treatment every 3-6 months. You will notice when your hair is in need of this magical product! We recommend 'Keratherapy Keratin Infused Home Care' to get the most longevity from the treatment. The products are infused with KERABOND  Technology to ensure maximum smoothing, shine and condition. It is important to avoid sodium chloride in products when caring for a Keratin Treatment and avoid chlorine with a shower cap if swimming.

One of our team members Caroline decided to try this treatment, she has shared her experience below. 

'I have always struggled with frizzy hair, I love how this treatment has saved me time in the mornings! I don't need to smooth out or blow dry my hair anymore, I can put a quick wave in and my hair holds the style for longer. I have noticed i'm using a lot less styling product than before the treatment.

When I was on holidays in QLD there was no need to pack any styling tools or products, I could just wash my hair and go out exploring in the humidity and my hair still looked amazing. My curls are not unpredictable anymore.'

Tips and Tricks – 
Because the treatment stays in the hair (without washing) for 48 hrs it can look a bit oily, avoid doing the service when you have plans for the next two days.
When it's time to wash the treatment out, do 3 or 4 shampoos to remove residue.

I can now get a full week of hair down + good hair days. The first coupe of days your hair will look a little flat but the first wash at home you will get your volume back.