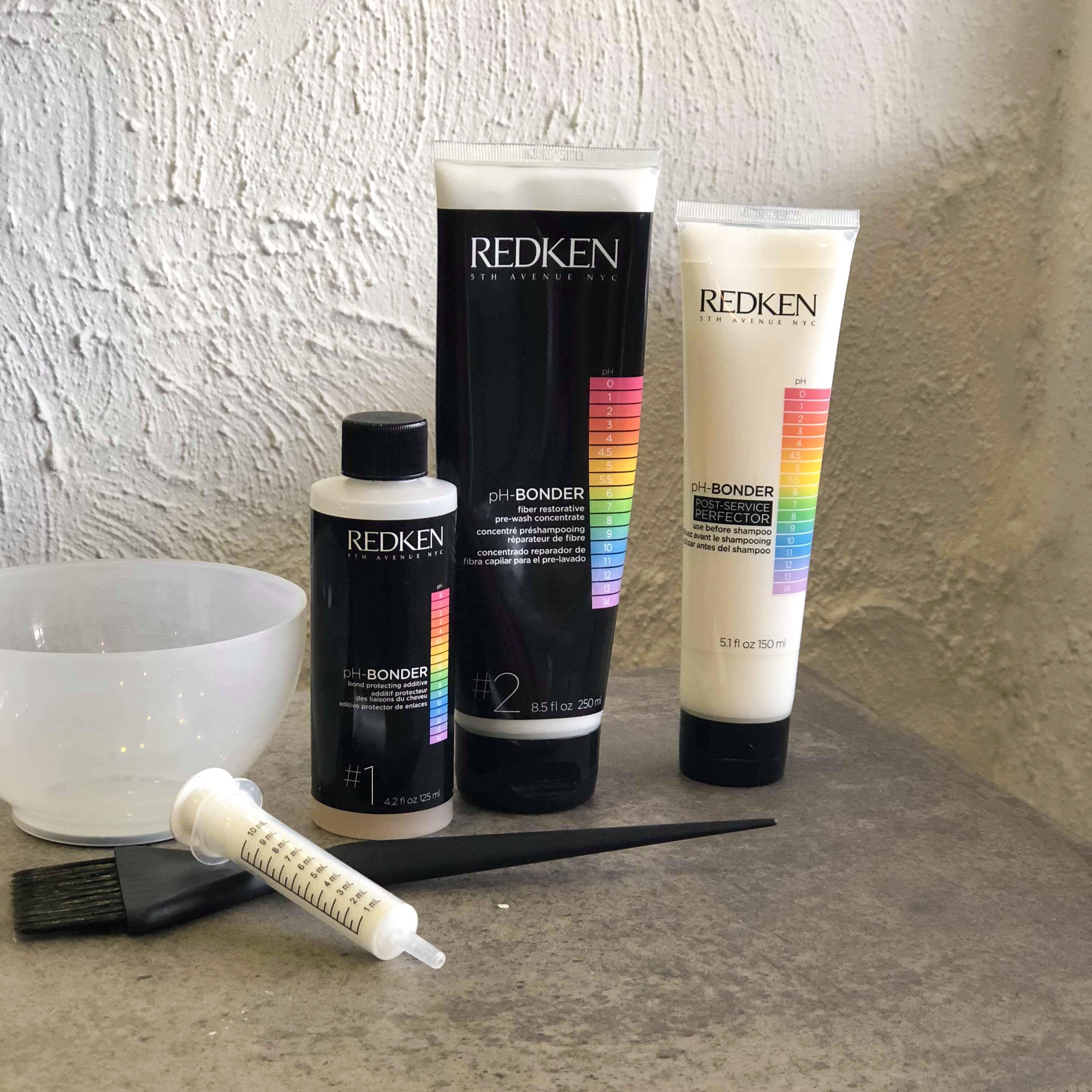 24 Jul

Why you need pH Bonder in your life (and hair)

We have a hair philosophy at FÖN that might seem a little strange, but once we explain it, we promise it makes a lot of sense…

"Prevention is better than cure."

What we mean by that is, taking good care of your hair on the regular and using the right (and best) products results in beautiful, strong and healthy hair that doesn't have to be rescued from the depths of despair.

This is especially true when lightening or colouring your hair.
One of the most important tools in our kit is the Redken pH Bonder treatment system.
It's a two step in-salon service as well as an optional take-home treatment product.
pH Bonder is a protecting additive that is used during the lightening and colouring process to prevent damage to the hair follicle. The second step is a treatment (used at the basin when rinsing the colour) is for smoothing and strengthening the hair.
By using the in-salon pH Bonder when we colour your hair, it helps us to make sure you leave FÖN with beautiful – and most importantly – healthy hair.
You then have the option of the take-home Redken pH Bonder Post-Service Perfector which keeps your hair looking as good as the day you left the salon by helping to maintain the hair's natural pH. It's the perfect product to use after a professional hair colour or lightening service.
This magical little product also:
helps reduce breakage for increased strength
improves elasticity
provides touchable smoothness
adds visible shine
All you need to do is apply it to wet,towel-dried hair (before you shampoo). Massage it into your hair from roots to ends.  Leave on for a minimum of 10 minutes. Rinse.  Then follow with shampoo and conditioner.
If you want to learn more about how the pH Bonder can be all sorts of amazing for you hair, have a chat with us at your next appointment.
Then just sit back and enjoy the ride all the way to Fabulous Hair Town.