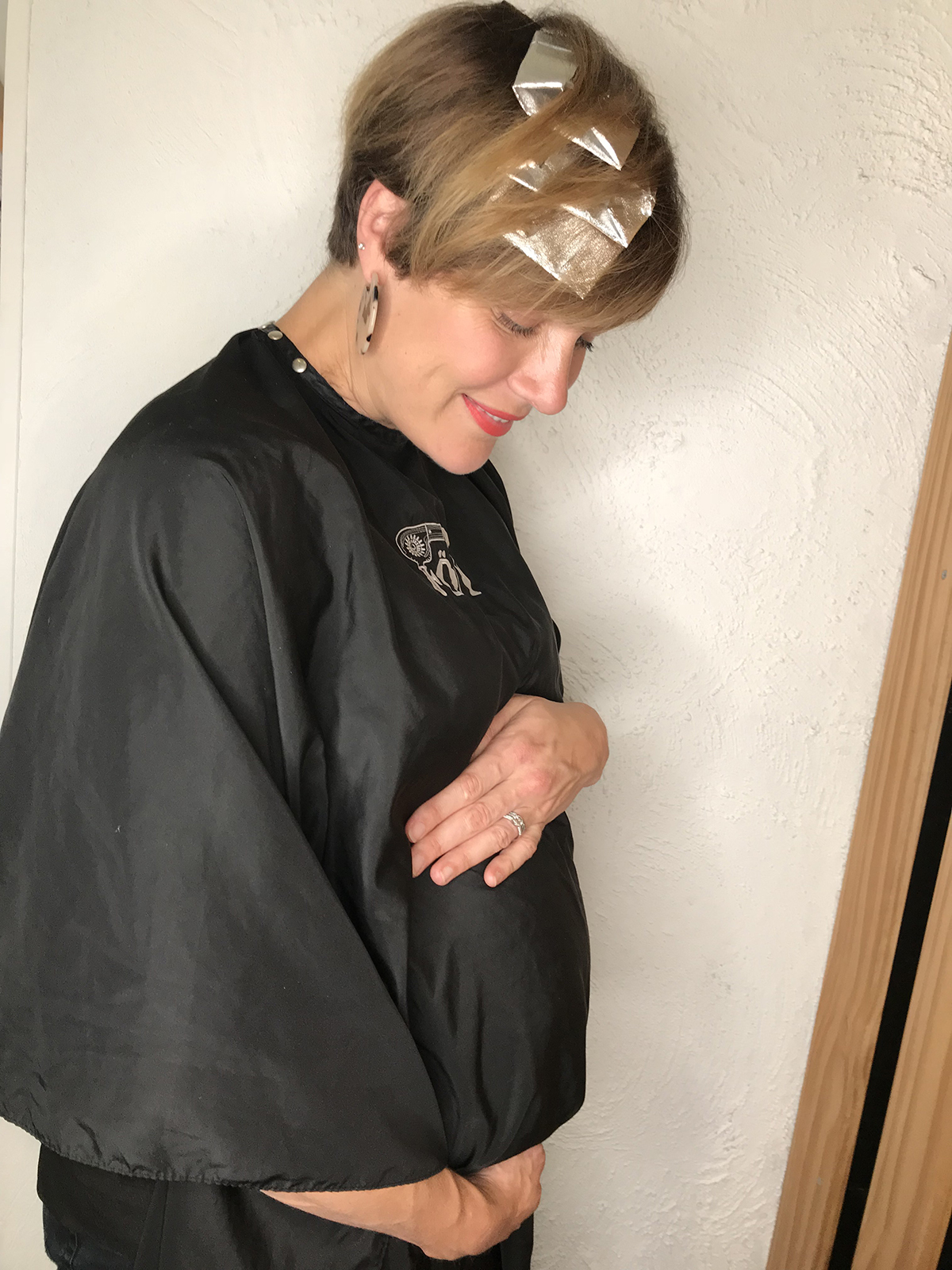 26 Feb

Pregnancy hair colour tips

One of the most common questions we are asked at FÖN is: "is it safe for me to colour my hair when I'm pregnant?"

The answer, in short, is: "yes, you can!"

Our award-winning hairstylist and colouring expert, Alex says that hair colour is definitely safe during pregnancy. She notes that if you're feeling hesitant, we have a few options to get you through without missing out on great hair altogether. Because let's face it, you deserve some pampering at this special time of your life and where better to get that good hair day feeling than with us?!

At FÖN, we use the Davines product range which is low in ammonia (no nasty smells) and safe for very sensitive scalps and pregnant women.

As for colouring options, highlights and balayage are an excellent choice as both are not applied directly to the scalp. Many people believe this is how colour is absorbed into the body – through the scalp – and in our opinion, just like anything else, it's not harmful in moderation especially with our expertise and the Davines range.

On the other hand, you can ask us for something called a 'semi colour'. These contain no ammonia and are applied directly to the scalp. They are the equivalent of permanent dye without a lot of coverage and strength – meaning no lifting lighter and only a 'blend' of grey cover.

Both are safe options for women who are worried about having any impact on their body.

Another thing we get asked about all the time when it comes to pregnancy and hair colour? Henna.

Please do not use this product if you are planning a visit to FÖN. We cannot colour hair lighter after using products such as henna… plus, we've also heard it's messy to apply and stains everything it touches. No thanks!

It's important to remember that your face shape and hair texture will change during and after your pregnancy so if you're not feeling that pregnancy glow and confidence, it's OK to play it safe with your cut and style and we will take good care of you. But if you are ready for something different – we're all for that, too!

At the end of the day, it's all about doing what's right for you, and we're here to support you.

We want you to feel good inside and out – it's important for a happy mama and happy bub!