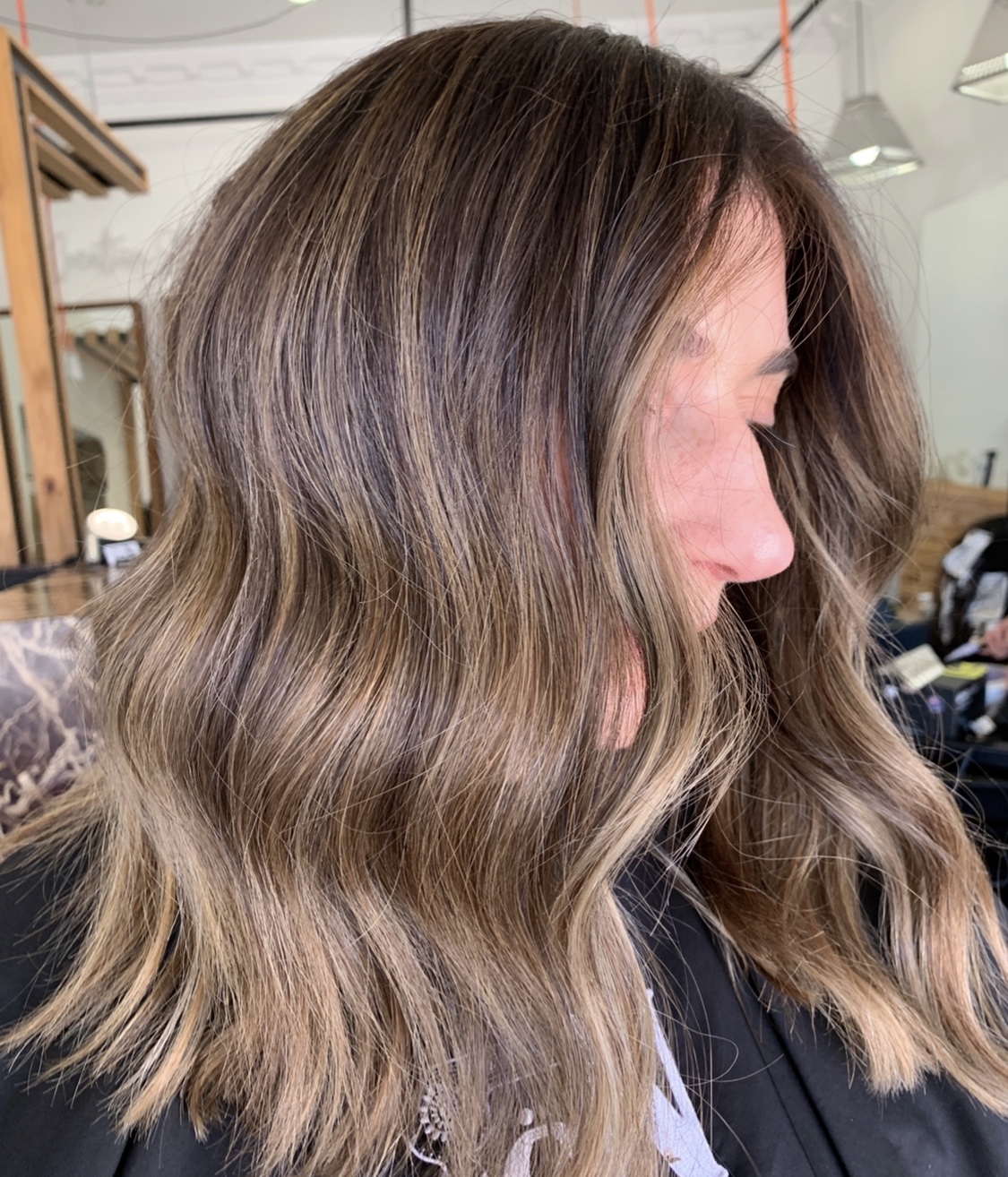 26 May

What is Balayage? And is it right for my Hair?

We have all heard the term 'Balayage' but what does this buzz word actually mean? Pronounced (bah-lee-arj) is a technique of highlighting and colouring hair. It's been around since the 80's but has definitely made a come back in the last few years, and is now one of our most popular services at Fon Salon.

The direct french translation means "to sweep"; in essence it's hand-painting colour onto the hair in a sweeping motion. Balayage creates an extremely natural, "sun-kissed" colour pattern in the hair. It's a technique not a look so don't be confused if your stylist incorporates foils with a balayage method. To achieve this look, the colour is swept up directly to the roots in a soft, diffused fashion. The placement of these highlights are determined by the way the hair naturally falls, the haircut, and how it will be styled. Hair density and length will also modify this look.
Balayage is perfect for clients who are looking for a low maintenance, lived in natural look. But can also be altered for clients who love a strong contrast look, Use inspiration pictures during your consultation to determine your style.
But most of all it is cost effective and you can get more than 3 months between visits, but you will still need to continue toners and grey touch ups in between.
2. What products do we use?
The team at Fön use the natural and cruelty free colour range 'Davines' We choose this colour because it's suitable for clients with scalp sensitivities, and we can intermix it with PH bonding treatments to protect the hair from future damage during a chemical service. Our take home hair care products are also key to maintaining your colour and hydration in between appointments.
A balayage look will start at $190 (includes gloss toner) and additional $$ for the 'Bonding treatment' styling or a haircut.
But once you have had your hair painted you can maintain it with toners every 1-3 months. This is a 15 minute service (without styling) and will only set you back $52.
4. Who's it not suitable for?
Balayage is not suitable for clients who do not wish to see dimension and multi-tones throughout the hair.
To book a complimentary 15 minute consultation with one of our experienced colourists click here