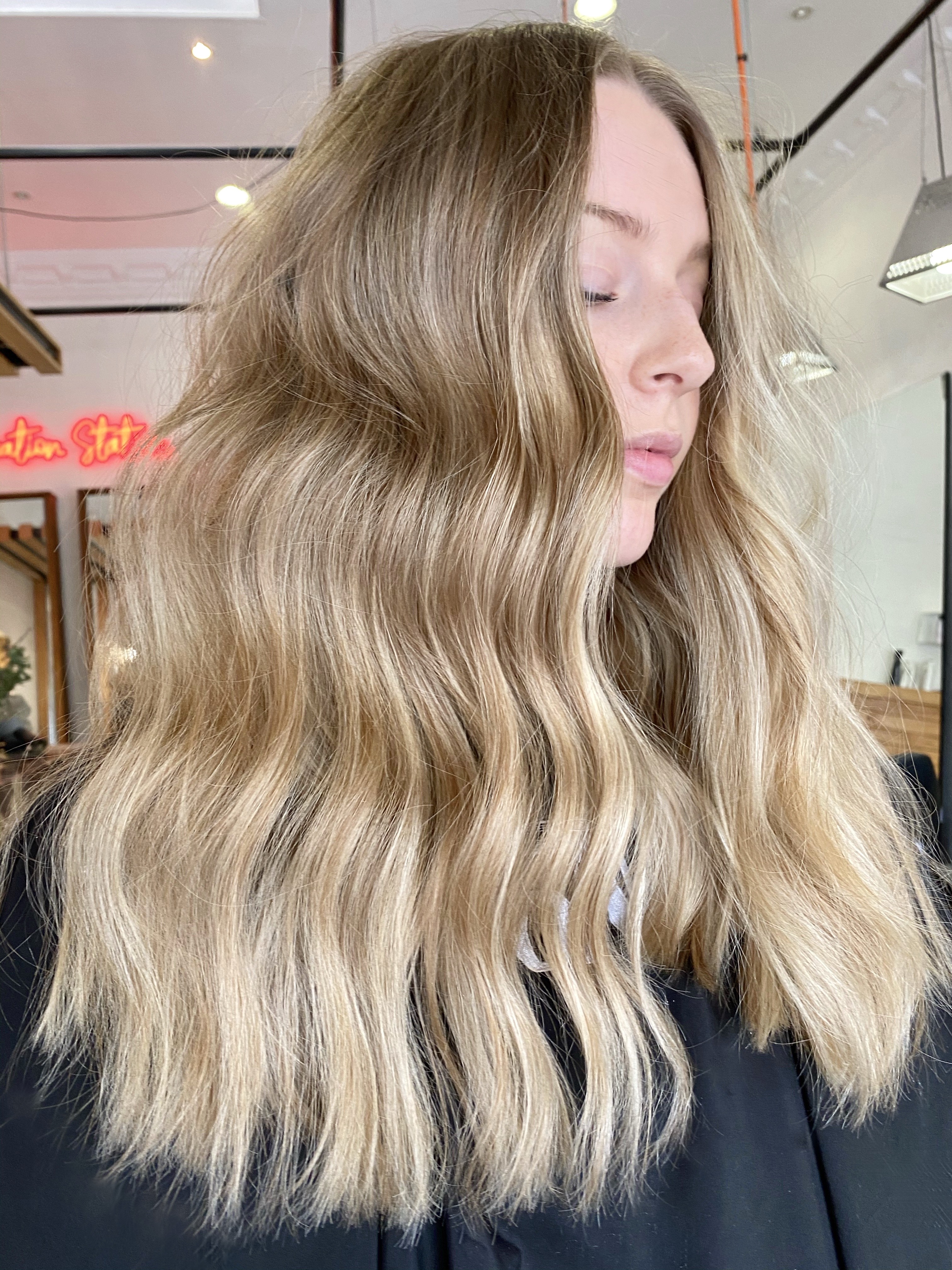 28 Sep

What's the Gloss?

What is a Toner, Gloss or Glaze?
Firstly they are all the same thing!

A Toner is a service, not a specific product. It's a word used to describe what we're doing not what we're actually using. It's how hairdressers personalise their clients hair. We can use demi-permanent, permanent or even semi-permanent colour and can be used to neutralise, enhance or brighten your hair.

Unfortunately no head of hair lifts to ash, beige or silver but we guarantee you that it will lift to orange or yellow and if those are not your favourite colours then a toner will be necessary. The word 'toner' has a bad reputation to a lot of clients. Some think that when you tone it's because you did something wrong and that's not true. As a matter of fact clients with virgin hair (no artificial colour in the hair) lift so beautifully sometimes that you may not need one. But if you're looking for customised colours such as champagne, platinum, rose gold, etc. then you'll definitely need one.

Important tips when your hair is coloured:
The less frequently you wash your hair the longer you will preserve the colour
You can purchase Shampoo and Treatment with added pigment of choice to maintain your locks at home in between visits
Hydrated hair will lock your toners in, The Davines Quick Fix treatment is one of our favourites (Available in Salon for $19.95 to take home)
Sometimes we use up to three different toners in one service to create depth and dimension
You can expect your toners to be temporary like all hair colour. The healthier the hair, the longer it will last, the more damaged or porous the more temporary unless you frequently maintain.